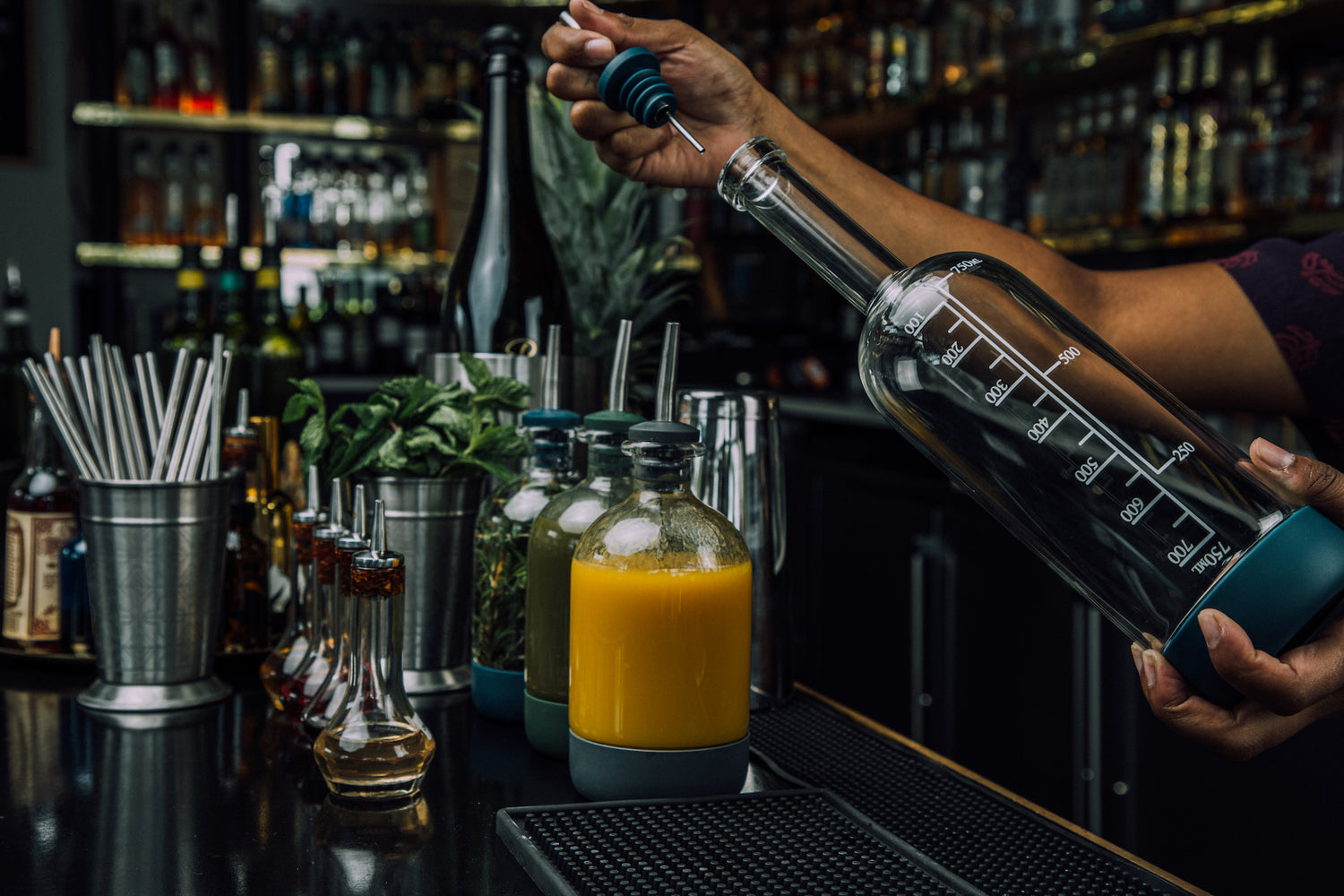 A Bar Workhorse
Introducing a modern way to store and pour cocktail and coffee ingredients. Crew's innovative bottle system means better organization, cleanliness and all-around efficiency.
Shop Crew Bottles
Best bar bottle out there! 

The versatility of cleaning and having measurements ready and available as you build is a bartenders dream! 
Cole D.
Absolutely genius. 

The removable bottom is amazing! No leaks. Infused some bourbon with apples, cinnamon, orange peels, etc. The measuring lines on the bottle are displayed right side up and upside down making it easy to measure liquids when you're adding from the bottom of the bottle. A win/win. 
Rob C. 
Absolutely Love!
This bottle is everything I was looking for! Been working in the food/hospitality industry for years and this bottle (and pour spout) answer so many of my needs. Will be getting more!  
Anthony O.
Function Meets Design

Perfect balance of design and utility. Definitely great for holding syrups behind or on top of the bar just to show off. 
Simon L.
Aesthetically Functional 

Great counter appeal & properly functional as a bottle!
 Elijah D.