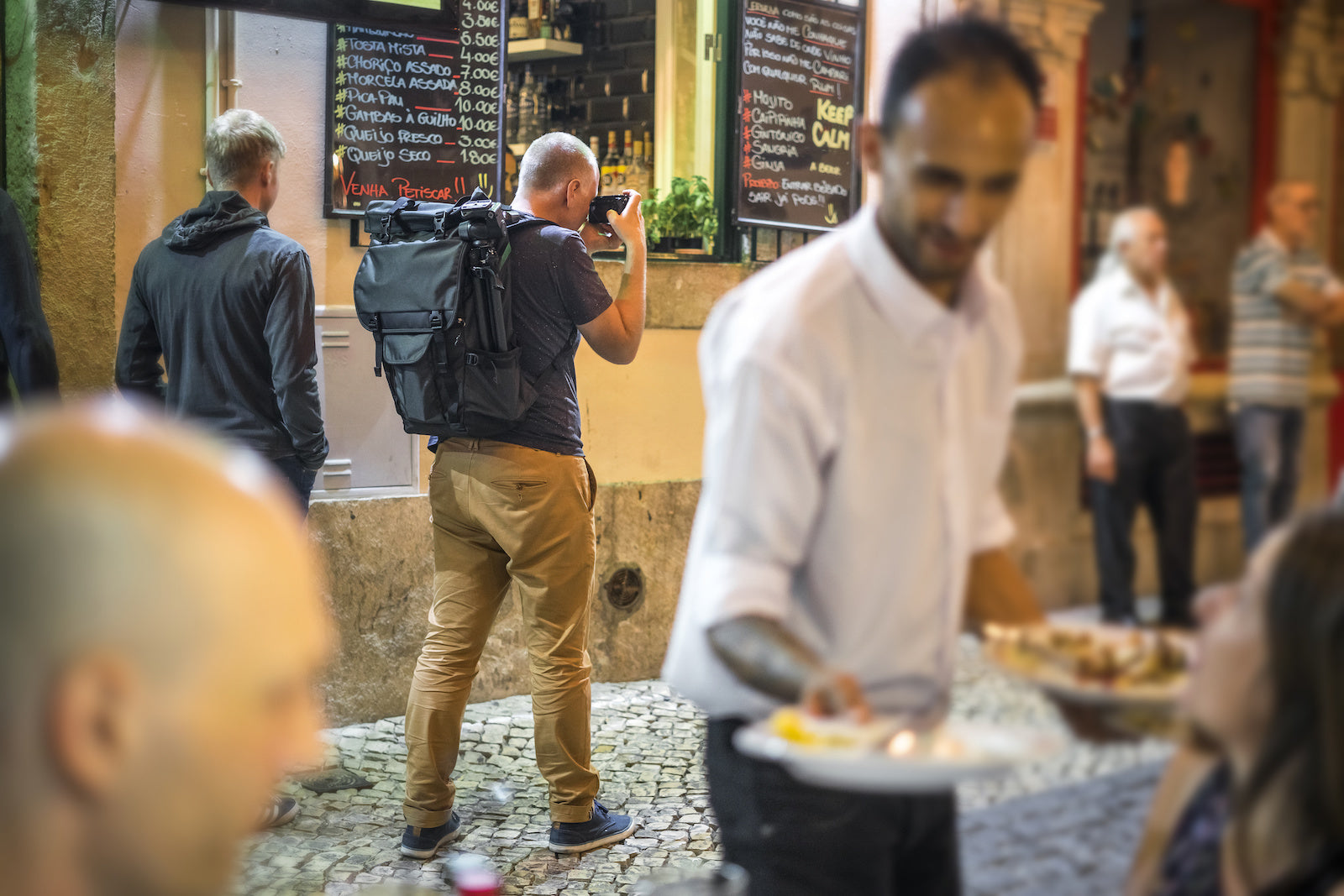 How to Drive More Bar or Restaurant Traffic with SEO
Forget about ordering delivery. A recent study revealed Americans are eating out more often than ever. Most prefer the experience of dining in more than ordering takeout. 56% eat out at least 2 or 3 times each week. 10% of people dine out at least 4 times weekly. It's great news for restaurant and bar owners, especially if you can figure out how to turn these hungry locals into foot traffic.
94% of smartphone users search for nearby restaurants and bars when they're on-the-go. 9 out of 10 potential diners click on the first results instead of scrolling through a long list of search results. If you aren't ranked toward the top of dining options in your area, you could be missing out on a lot of business.
Local Search Engine Optimization (SEO) is a set of tactics to increase your restaurant or bar's visibility and ranking in search results on Google and social media. Effective SEO in 2020 involves several marketing tactics for visibility and reputation. You can't buy your way to the top of Google or take any shortcuts. However, a few simple SEO tactics can significantly increase your foot traffic.
Local SEO Tactics for Restaurants and Bars
Google My Business
Claiming your presence on Google My Business is one of the most important parts of restaurant and bar SEO. Optimized Google My Business profiles are more visible in location-based search results, Google Maps, and organic search results. Google has continued to expand the number of SEO marketing features available to businesses through Google My Business.
You need to verify your bar or restaurant location to claim your Google My Business profile by receiving a confirmation code by mail. Once you've claimed your business, you can optimize visibility by filling out your profile:
· Website
· Hours
· Description
· Contact Info
· Menu
You can also add deals and promotions to Google My Business, and create posts up to 300 words in length. It's important to actively monitor your Google My Business presence. Google prompts users who "know this business" to answer questions about the food and atmosphere. In rare instances, reviewers may answer a question incorrectly. This could impact accuracy until you correct your Google My Business page. Also, monitoring for negative reviews is an opportunity to respond directly and work toward a resolution.
Encourage your happiest customers and regulars to leave an online review by offering a non-cash incentive. 24% of customers report receiving a discount or coupon in exchange for an online review. Reward reviewers, but avoid unethical behavior. Paying for online reviews or leaving fake reviews can get you in trouble with sites like Yelp. A few businesses have even faced steep FTC fines for fake reviews.
Reviews Websites
Regardless of how you feel about reviews websites, they're important. Your customers are already using Yelp and TripAdvisor to make dining decisions. Taking on an active role in managing your reviews site presence can increase search visibility and foot traffic. 93% of customers use online reviews to determine whether a local business is good. A one-star increase in Yelp rating improves restaurant profitability by 9%.
Your customers care about ratings a lot, but they're not the only ones. Major search engines like Google place a lot of weight on "social signals," including reviews, to rank local businesses. Third-party review websites are prominently displayed in local search results.
Actively managing your reputation on major review websites can help you win foot traffic. Start by focusing on Yelp and Trip Adviser, which are second to Google in popularity among restaurant customers. Claim your profile, add great photography, contact information, and your hours. Respond to customer reviews directly and remember that online reviews are a great source of feedback.
Keyword Strategy
Google's algorithm has shifted to provide more localized search results. Users are more likely than ever to search for a "restaurant near me" from a smartphone to unlock proximity-based results. A keyword strategy makes it much easier to optimize your website, Google My Business presence, and social media. The first step is keyword research, which is the process of figuring out which terms are driving foot traffic and search visibility for your restaurant or bar.
· Use a free tool like Keyword Explorer to discover your website ranking for key search phrases and how you stack up against competitors.
 · Look at your website analytics to learn which search phrases are driving site traffic from search results.
 · Next, use a keyword research tool like WordTracker to identify new key search phrases to target
An effective local keyword strategy for restaurants and bars should include a mixture of search phrases. Target search visibility for your city or neighborhood. Also, consider keywords that reflect your proximity to nearby attractions, like sports arenas or concert venues.
Your strategy should include keywords that reflect the type of cuisine you serve. It should also identify keywords to describe your restaurant or bar environment, such as casual family-friendly dining or live music. Incorporate these keywords into quality content on Google My Business and your website pages.
Website Copy
Google and other major search engines use hundreds of factors to determine the quality and authority of local websites for search ranking. Modern SEO is focused on website quality and user experience.
According to research by Moz, some of the most important website factors for local SEO include:
 1. Link signals, including the quality and quantity of links from other websites
 2. On-page signals, including clear contact info, relevant keywords, and domain authority
 3. Behavioral signals, including user behavior such as click-through rate
 4. Google My Business signals, including profile quality and reviews
 5. Review and Social Media signals
A well-optimized bar or restaurant website should make it easy for potential customers to learn a bit more about your business, view the menu, and get in touch. Your webpage content should avoid spammy SEO techniques like keyword stuffing. Well-optimized page titles and meta descriptions can further improve your visibility in search.
Social Media
82% of consumers trust recommendations from friends and family to make purchase decisions. Social media is the second-most-common way customers search for local restaurants or bars, second only to search engines. Creating a search-optimized presence on the right social media networks can increase your visibility to social media users. Optimized social media profiles can also appear in local search results.
It's likely wiser to create a strong presence on a few networks than trying to spread your time and attention across many different social media platforms. "You should prioritize your efforts based on where your audience is already asking you to engage," advises Moz. Wondering which social media networks are best? The right answer depends on your customer's social preferences and social site popularity. However, you may find that your SEO marketing efforts pay off using popular, visually-rich networks like Facebook and Instagram.
An optimized local business page includes up-to-date information on location and hours and an active posting schedule. User reviews can also improve visibility.
Mobile-Optimization
50% of local mobile searches are done by a customer who will visit a local business that same day. While some of your prospective customers are searching for restaurants or bars from a computer, the majority of your future foot traffic is using a smartphone to search. A mobile-optimized restaurant or bar website is a key component within a local marketing strategy.
Your social media presence and Google My Business listing are automatically optimized for smartphones. However, your website may need to undergo redesign or updates to support positive mobile user experience. A non-mobile optimized site hurts SEO and profitability. Google penalizes non-mobile sites by ranking these businesses lower in search results.
48% of customers believe companies with non-mobile websites just don't care about their business. You could lose potential foot traffic to a competitor's bar or restaurant if your customers can't easily view your site or click to call from a smartphone.
Local SEO Benefits Local Restaurants and Bars
The majority of first-time visits to a restaurant or bar start the same way. A hungry customer pulls out a smartphone and begins searching for nearby businesses. Your foot traffic patterns and profitability depend on your ability to rank toward the top of results on Google, social media, and third-party review websites. Investing in a local SEO strategy is key to effectively marketing bars and restaurants.
About the Author
Jasmine Henry is a Seattle-based freelance writer, with specialties in technology, analytics, software, and related fields. She holds a MS degree in Informatics & Analytics, and a Graduate Certificate in Health Care Informatics from Lipscomb University in Nashville, TN. Her work has appeared on Forbes, HP Nucleus, IBM Big Data Hub, Time, ADP Spark, Reuters, and more.