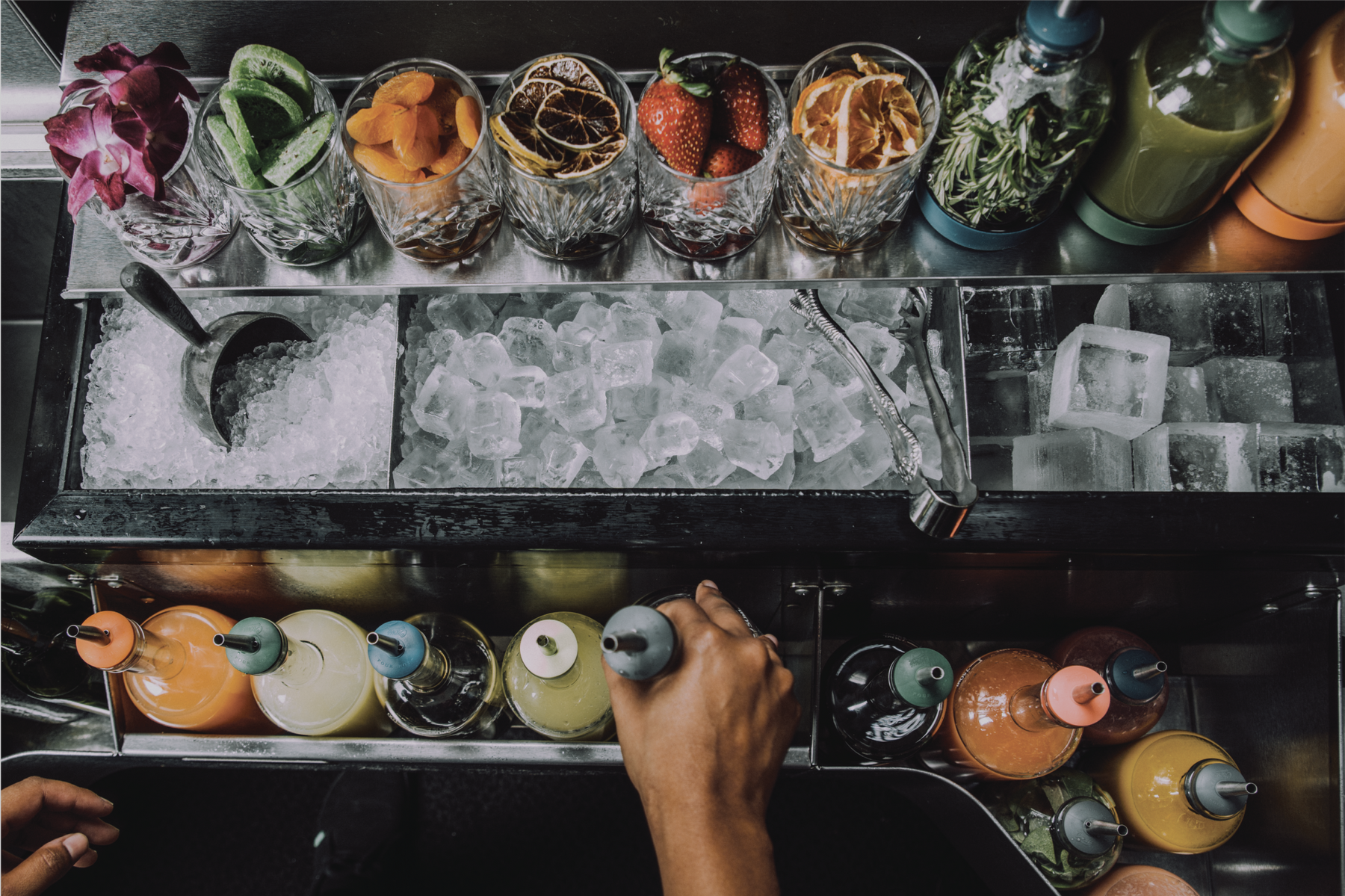 Craft Tech® Glass: The Future of Barware.
What is Craft Tech® Glass?
As it turns out, not all glass is created equal. Our patented Craft Tech® Glass consists mostly of borosilicate – commonly found in lab equipment, coffee carafes and bakeware – making our barware safer to use and more sustainable. With the world's focus on both public health and reducing waste, Crew products truly symbolize the barware of the future.
Durability
Outfitting a speed rail or cocktail station with Craft Tech Glass products won't alleviate the stress of a busy bar shift, but it can reduce the likelihood of an accident.
Craft Tech is ideal for industry professionals because it's both lightweight and shatter-resistant. Unlike soda-lime glass (e.g., a wine bottle or beer glass), Craft Tech is strengthened with boron trioxide for improved safety.
Confidently Clean
Because Craft Tech is engineered using more durable raw materials, it can also be molded into dishwasher-safe designs (i.e., a removable base).
Whether you're serving a packed house or friends at home, nothing is more important than the health and safety of your guests. The fact is – proper cleaning of F&B equipment requires temperatures that far exceed what our skin (washing by hand) can tolerate. (The FDA suggests 171-176°F (77-80°C).) Those who take cleanliness seriously understand that the only way to clean tools effectively is in a high-speed dishwasher. (Plus, handwashing just sucks.)
Versatility
In addition to a remarkably high structural integrity, Craft Tech also has a very low coefficient of thermal expansion. In simpler terms, products made from Craft Tech Glass are resistant to thermal shock and capable of withstanding much greater changes in temperature – advantages that make a big difference in the workplace.
Let's say you're using very hot water to create simple syrup. You can't use cheap glass or plastic products directly because they will either fracture or melt. Craft Tech is designed to take the heat and keep coming back for more. Sleek, sensible, and oh so modern.
Sustainability
Increased durability and functionality mean that Craft Tech products are built to last. Sure, there is a greater initial investment, but how often do you purchase plastic containers on the cheap that become discolored and are discarded after only a few uses?
Cut costs without cutting corners with reusable products that communicate your establishment's core values to its customers. 
The future is already here
Whether you're creating cocktails at home or cruising through a busy shift behind the bar, our patented Craft Tech Glass products make it simple to serve delicious drinks and feel great about doing it. Not only are they safer from the standpoints of sanitation and shatter resistance, but they can also be used over and over again, transitioning easily from a batch of Bloody Marys one day to an herb-infused olive oil the next. Forward-thinking bar managers know that the direction the industry is headed is toward safer, sturdier barware. With Craft Tech® Glass products, you're already there.